Get involved with the energy of the city, our free walking tours, and our guides. Walk, know, enjoy and be surprised by the ancient Madrid and the most current Madrid
The need, randomness, and circumstances united us, leading us to undertake this complex and exciting adventure that today translates into 4U Madrid Walking Tour, a committed and motivated team, with a product that is composed of our love for the capital, the interest in its history, a strong commitment to do a well-done job and interest for our tourists to have fun through truthful information by walking tours around the city.
By the way, for every five stars that a tourist gives us on any of our review platforms, a plant blooms, an angel grows wings and a tour guide gets a long-lasting smile!
Don't forget to leave yours!
Fuimos el domingo 8 de mayo., no recordamos el nombre de la guía (era de Venezuela) pero era excelente!!!! Super recomendable, preparada, atenta, con muuuuucho conocimiento y empeño.... read more Sin duda haremos mas con ellos en esta y otras ciudades

maristis2022


June 1, 2022

El tour fue muy agradable, Paty fue una guía extraordinaria contándonos no solo los acontecimientos históricos de la ciudad y la historia atrás de cada monumentos sino también nos hablaba... read more de vivencias cotidianas y nos brindaba opciones para comer, también compartimos anécdotas con todo el grupo y disfrutamos al 100% todo el recorrido!!

Una experiencia de lujo!!

776luisn


May 25, 2022

El tour estuvo buenisimo. El contenido histórico que cuenta la guía es muy interesante, ella es muy divertida. Excelente para hacerlo apenas llegas a la ciudad hicimos cómo nosotros para... read more tener un pantallazo general de lo más importante para recorrer en la hermosa Madrid.

O7706NSelianam


April 4, 2022

Hicimos un tour con Patricia y como ese día no se apuntó nadie más fue personalizado para nosotros. Patricia es muy buena comunicadora y la ruta se hace muy ligera... read more y muy didáctica. Muy recomendable tanto para los de fuera como para los madrileños.

Inspire372574


May 14, 2021

Una guía excepcional!. Lo puso todo fácil para quedar. El tour con ella fue súper interesante, fue una más con el grupo adaptándose a cada necesidad. Se nota que esta... read more enamorada de Madrid. Fue todo un acierto elegir

isabelmT1869YK


May 14, 2021

Íbamos con adolescentes y una niña de 20 años, les encantó. Un tour plagado de anécdotas y curiosidades. Patricia es divertidísima y lo hizo super ameno. Tenemos que repetirlo en... read more otra parte de la ciudad.

jmt19712019


January 3, 2020
Find us at Puerta del Sol
WHAT TO DO IN MADRID TODAY?
We offer you the best free walking tour of Madrid, where in addition to learning and having fun, you will get the most practical data of the city? 4U Madrid is your best option!
Come and enjoy our free walking tour about the beautiful capital of Spain, a place populated by tourists and natives, where the traditional and the current come together, leaving us the most fascinating stories!
A free walking tour of Madrid will show you why this is one of the most visited cities in the world and the inspiration of men and women who, for centuries, have paid homage to their work and the best of all is that you can do it without letting the budget of your trip suffers a breakdown, because you will decide the monetary contribution that you give depending of the quality of the service received!
Walk with 4U Madrid and surprise yourself with the origins of the capital, its Muslim imprint, its endless green spaces, its gastronomic alternatives, its cultural offer, and its current anecdotes and legends. Immerse through the same streets that have traveled kings and commoners, bandits and invaders, former authors and contemporary characters … be part of its history, be a resident or visitor!
Take a free walking tour with us and discover why everyone who gets to know Madrid falls in love with it and wants to return!
We will be waiting for you with our purple umbrella at Puerta del Sol!
Are you ready to know the best of Madrid?
We are 4U Madrid the ones with Purple Umbrella!
We're professionals in love with Madrid. Our mission is to accompany you on your journey through the emblematic places in the city while telling you the most relevant facts of Madrid's history. We tell you details that you may miss walking alone and we give you practical advice, to make your visit to the capital of Spain, something memorable.
Carlos Oropeza
Apasionado de la tecnología y de hacer que las personas conecten entre sí, le encanta salir al mundo y conocer gente nueva, explorar culturas, descubrir y contar historias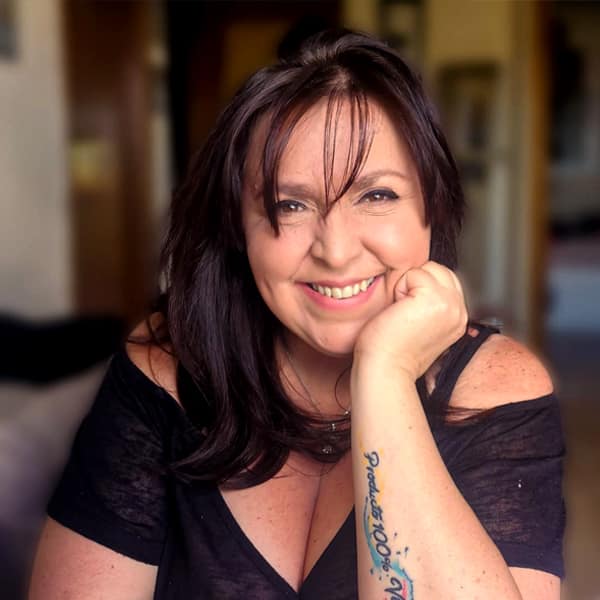 Patricia González
Apasionada, responsable, respetuosa y creativa, se nutre de las experiencias e historias de esta ciudad, y de los visitantes que llegan de todas las partes del mundo
Josefina Lazo
Enamorada de Madrid, de su historia, de su vitalidad y de su gente; te lleva de la mano, siempre compartiendo el lado divertido de la historia con entusiasmo y energía.